Featured Book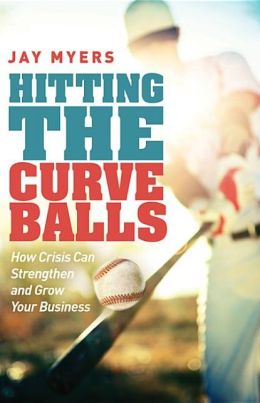 Starting a business can be easy. Doubling revenue after losing 80 percent of the company's sales team in the depths of the worst recession in 80 years---not so much. Statistics from the "Great Recession" have been grim: 200,000 small businesses across the country were forced to close their doors over the past five years, causing a loss of over 3 million jobs. Given those kind of numbers, most small businesses are happy to simply survive these days.
But Jay Myers, founder and CEO of Interactive Solutions, Inc. (ISI), headquartered in Memphis, Tennessee, took a different approach. Myers and his company made a conscious decision in 2007 that they were "not going to participate in the recession" and weathered both personal and professional crisis to not only strengthen the company but grow ISI's business like never before.
A storyteller at heart, Myers offers readers plenty of solid tips and practical advice that any entrepreneur and small business owner can appreciate and apply. But he also challenges these same entrepreneurs and small business owners to get "out of their comfort zone" and embrace creative new strategies such as employee accountability and second chances, niche marketing, and using your book as your hook. Myers shows small business owners and entrepreneurs to not only hit the curveballs that are thrown their way, but actually use them to grow their business like never before.
» more info
More Featured Books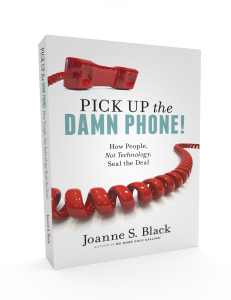 You've heard it: Television will kill radio. Video killed the radio star. And social media and the Internet will eliminate the time-consuming, face-to-face aspect of sales. Um, no.
Marketing automation, CRM, social media, and other technology tools empower us to sell more efficiently and cost-effectively. But if you think back over your most successful business deals, I bet face-to-face, person-to-person, high-touch communication—a phone call, a video conference, or (best of all) an in-person meeting—accelerated your sales process time and time again.
Even in Sales 2.0, the most powerful tool in your sales toolbox is still you!
» more info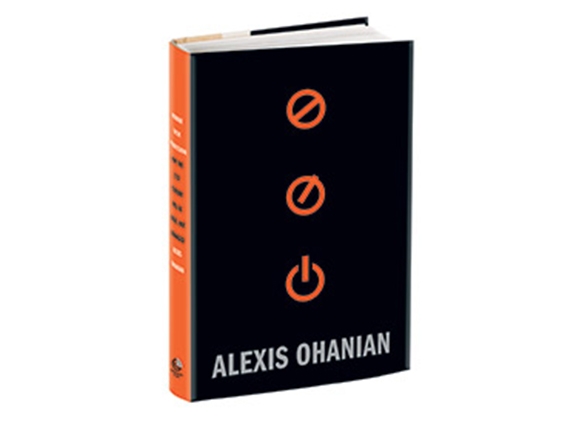 A WALL STREET JOURNAL BESTSELLER
As Alexis Ohanian learned when he helped to co-found the immensely popular reddit.com, the internet is the most powerful and democratic tool for disseminating information in human history. And when that power is harnessed to create new communities, technologies, businesses or charities, the results can be absolutely stunning.
In this book, Alexis will share his ideas, tips and even his own doodles about harnessing the power of the web for good, and along the way, he will share his philosophy with young entrepreneurs all over the globe.
At 29, Ohanian has come to personify the dorm-room tech entrepreneur, changing the world without asking permission. Within a couple of years of graduating from the University of Virginia, Ohanian did just that, selling reddit for millions of dollars. He's gone on to start many other companies, like hipmunk and breadpig, all while representing Y Combinator and investing in over sixty other tech startups. WITHOUT THEIR PERMISSION is his personal guidebook as to how other aspiring entrepreneurs can follow in his footsteps.
» more info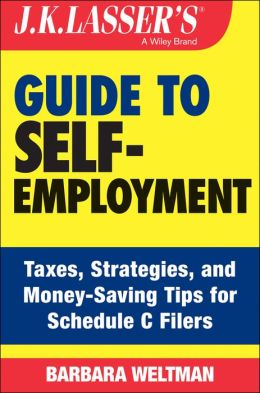 If you're thinking about starting a business, or have already begun one, you are not alone. There are more than 23 million workers who are already self-employed and file Schedule C to report their income and expenses.
As a self-employed person you have to handle many, if not all, of the aspects of running your business. J.K. Lasser's Guide to Self-Employment is intended to help you with some business aspects with which you may not be familiar—but which have a great impact on your bottom line. It skillfully focuses on taxes as well as many legal and financial matters that may pertain to your business.
Informative and accessible, J.K. Lasser's Guide to Self-Employment is designed for you, the self-employed person working alone as a service provider, to help pin down all of the tax breaks to which you may be entitled. Divided into three comprehensive parts, this reliable resource will help you:
• Learn the basics of tax reporting: from what it means to be self-employed and an overview of what you have to report—as well as where and when—to becoming familiar with Schedule C
• Discover the various types of deductions and credits you can claim to reduce revenue that's taxed
• Become familiar with an array of planning strategies that you can use to make better business decisions throughout the year as well as other strategies you can employ as your business grows
• And much more
Don't be intimidated by taxes and other responsibilities of being self-employed. Instead, embrace the opportunities that a better understanding of tax, legal, and financial responsibilities can produce. Let J.K. Lasser's Guide to Self-Employment show you how.
Don't forget to view the free online supplement to this book at JKLasser.com for late tax changes made by Congress and other up-to-the-minute developments.
» more info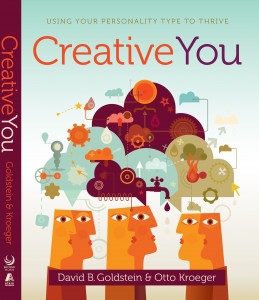 Whether you can admit it to yourself or not, you are creative.
In today's complex world, creativity is the key to finding and living your passion. Whatever that passion is— cooking, technology, writing, or even plumbing—Creative You reveals your own personal style of creativity to help you build an environment of innovation at work and home.
Discover your creative personality type with a simple quiz and detailed descriptions of the sixteen person­ality types. Plus, tools and techniques show you how to apply creativity to your everyday life. Drop excuses like I'm too old to start being creative and creativity is only for artists. Confidently use creativity to live your passion by using your natural style. Whether you are starting from scratch or enhancing an already developed skill, discover the creative you that you've been searching for.
» more info