Featured Book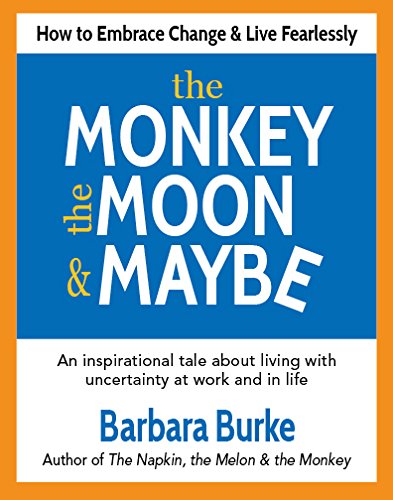 Barbara Burke's first workplace fable, The Napkin, the Melon & the Monkey offered readers age-old wisdom and simple tools for being happy and successful. Now comes the sequel, The Monkey, the Moon & Maybe, an insightful tale of inspiration and guidance for handling one of life's most daunting challenges - constant change.
» more info
More Featured Books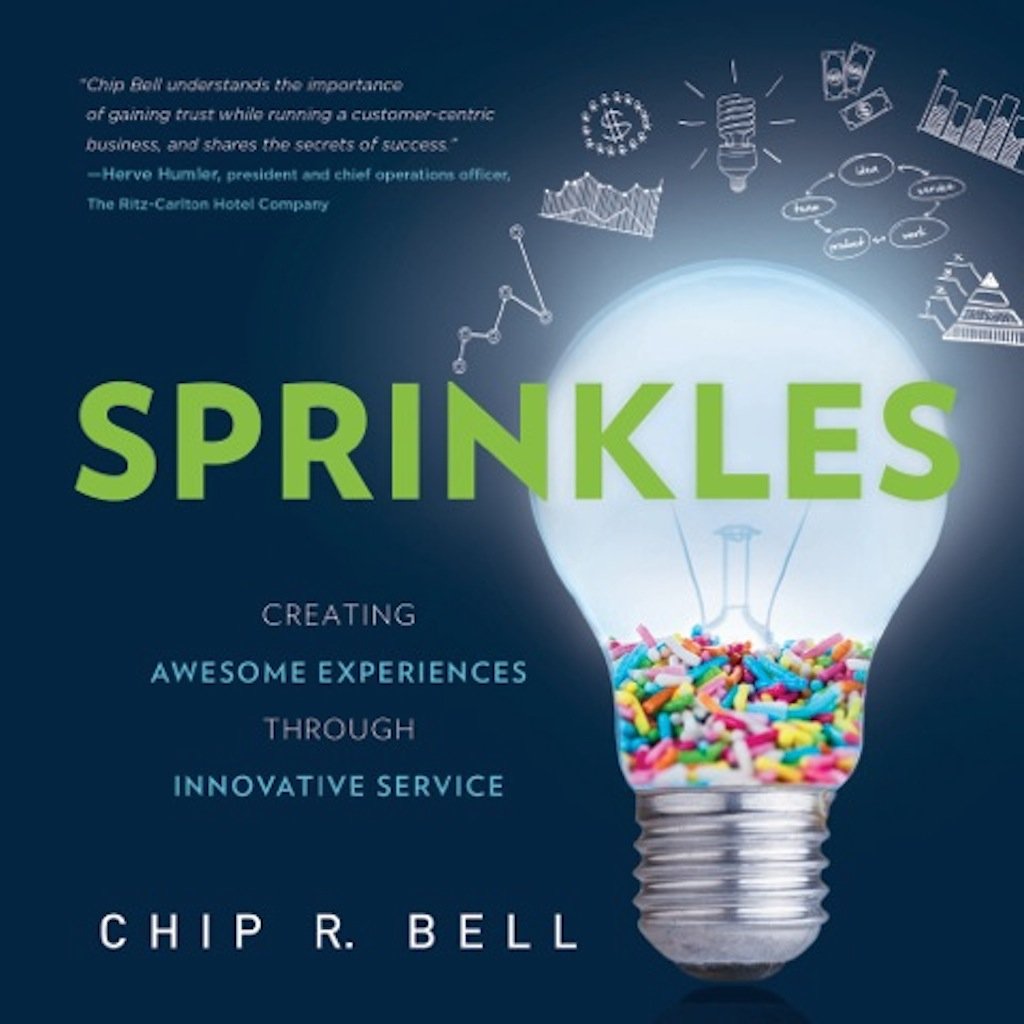 Sprinkles is a book about unique customer service and the bottom line. Customers today crave special and unique. What do sprinkles do to a cupcake or cookie? They obviously make it special and unique. Innovative service is the same: it turns good to great service into special and distinctive service.
Customers like service that is good--meaning it successfully fulfills their needs or accomplishes the outcome they seek. But, they remember service that comes with an experience that gives them unexpected pleasure. Just like a good cookie made special with sprinkles, it's the extra touch!
This amazing little book is full of compelling stories of real customer service experiences that exceeded all expectations, breathtaking insights, and super-cool techniques that provide the perfect recipe for how to attract and retain the loyalty of today's picky, fickle, and vocal customers.
» more info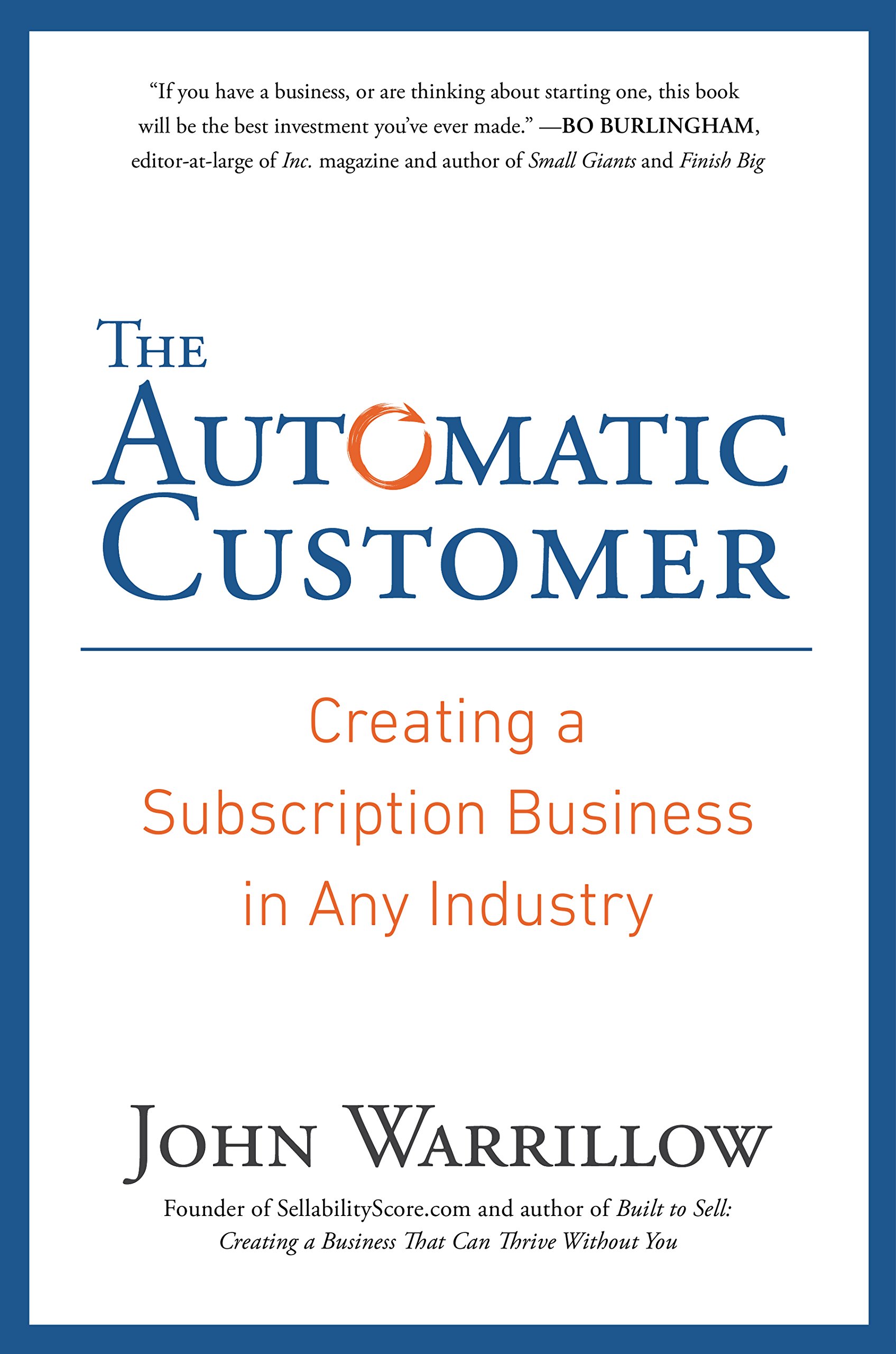 Warrillow provides the essential blueprint for winning automatic customers with one of the nine subscription business models, including:
The Membership Website Model: Companies like The Wood Whisperer Guild, ContractorSelling.com, and DanceStudioOwner.com offer access to highly specialized, high quality information, recognizing that people will pay for good content. This model can work for any business with a tightly defined niche market and insider information.
The Simplifier Model: Companies like Mosquito Squad (pest control) and Hassle Free Homes (home maintenance) take a recurring task off your to-do list. Any business serving busy consumers can adopt this model not only to create a recurring revenue stream, but also to take advantage of the opportunity to cross-sell or bundle their services.
The Surprise Box Model: Companies like BarkBox (dog treats) and Standard Cocoa (craft chocolate) send their subscribers curated packages of goodies each month. If you can handle the logistics of shipping, giving customers joy in something new can translate to sales on your larger e-commerce site.
» more info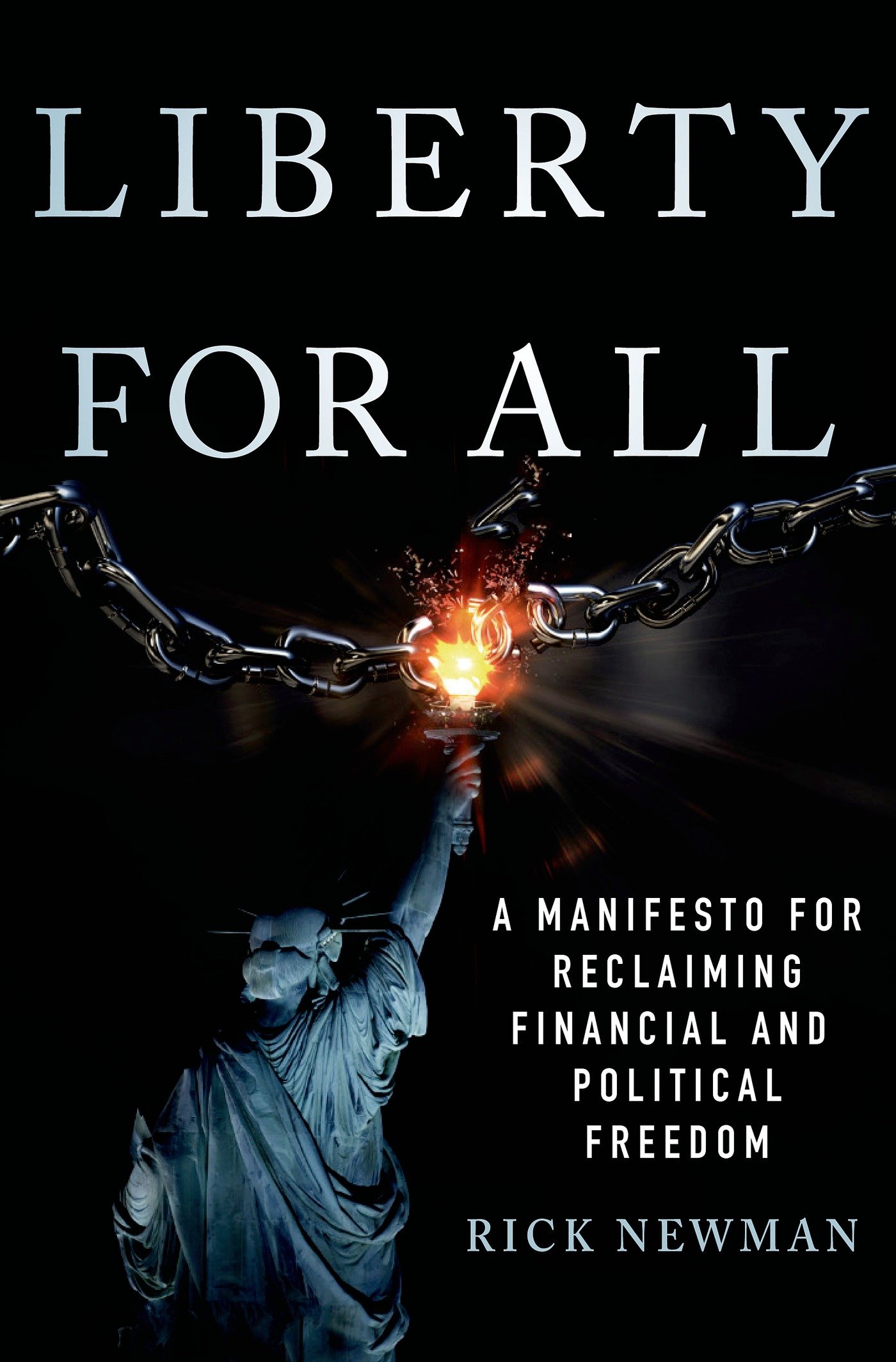 Americans are increasingly dismayed with a broken political system and the big institutions they blame for a Darwinian economy (in which it's getting harder to get ahead). What they've lost sight of is the importance of self-reliance and personal initiative in every individual's quest for prosperity. Liberty For All pushes past the usual go-nowhere policy prescriptions to probe what ordinary people can do to build their own self-reliance and enhance their odds of success. In a wry and entertaining narrative, Rick Newman embarks on a quest to improve his own self-reliance by camping with "doomsday preppers," deconstructing the "rugged individualist" that politicians so often invoke, and detailing the ways we unnecessarily shackle ourselves. The result is a guide to enriching your prospects—and your life—by harnessing every freedom available.
» more info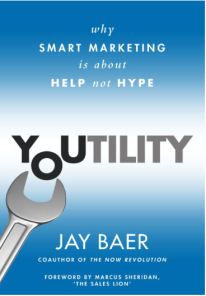 The difference between helping and selling is just two letters

If you're wondering how to make your products seem more exciting online, you're asking the wrong question. You're not competing for attention only against other similar products. You're competing against your customers' friends and family and viral videos and cute puppies. To win attention these days you must ask a different question: "How can we help?"

Jay Baer's Youtility offers a new approach that cuts through the clut­ter: marketing that is truly, inherently useful. If you sell something, you make a customer today, but if you genuinely help someone, you create a customer for life.

Drawing from real examples of companies who are practicing Youtility as well as his experience helping more than seven hundred brands improve their marketing strategy, Baer provides a groundbreaking plan for using information and helpfulness to transform the relationship between companies and customers.
» more info