Featured Book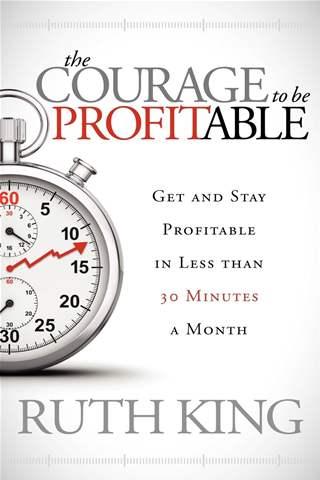 In "The Courage to be Profitable", small business financial expert Ruth King shows business owners the easy steps to really understanding the financial part of their businesses. Real life stories drawn from her client experiences are sprinkled through the book to illustrate mistakes that small business Iowners make without realizing they are making them.
Written in English rather than accounting babble, profit and loss statements, balance sheets, proper pricing, and cash flow come alive and are easily understood. Anyone who can use a calculator can follow this simple, three step process to avoid being another failure statistic. "The Courage to be Profitable" shows business owners how easy it is to get and stay profitable in less than 30 minutes per month.
» more info
More Featured Books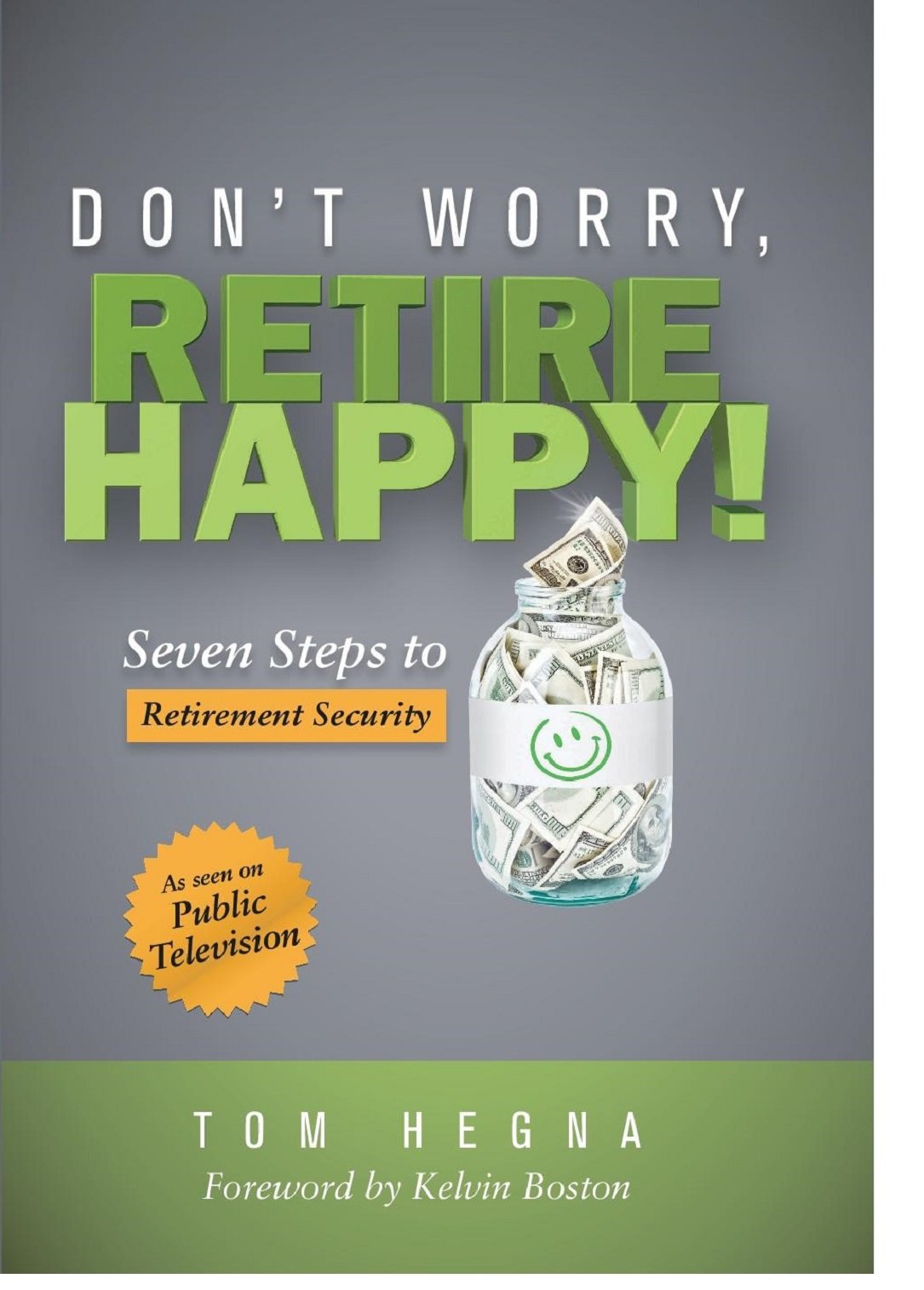 Don't Worry, Retire Happy! Seven Steps to Retirement Security is your guide to straightforward retirement planning in uncertain times. Tom Hegna will simplify your retirement journey with his 7 Steps to Retirement Security. Learn how to make a trouble-free plan for retirement with a solid foundation to build on for future generations. Avoid living a just-in-case retirement and enjoy the fruits of your labor! Whether you are a late starter with your retirement planning or you have a significant savings, this book outlines how to make the most from the least with the smallest amount of risk.
» more info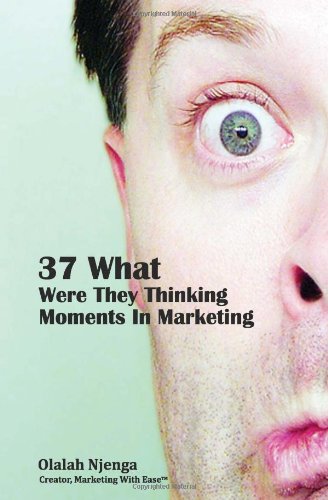 A light-hearted, irreverent account of the author's career as a marketing professional. Referred to as scenes, the author shares moments of blunder, amusement and disbelief as she highlights the marketing missteps that even savvy business professionals have made. Why is it that even the best business people do things that sabotage their success? We try so hard to be professional and yet we're guilty of doing things that make us look less than professional, sometimes in front of the very people whose respect we seek to earn. In other words, though we know better, we don't do better. Regardless of how many years we've been in business, we're all capable of having a "what were we thinking moment." With equal parts tongue in cheek and lessons to be learned, 37 What Were They Thinking Moments In Marketing is certain to make you chuckle, even if it's at yourself. An easy read, each of the 37 scenes close with the author's afterthoughts and offers anecdotal relief for each marketing misstep. 37 What Were They Thinking Moments In Marketing is a refreshing twist on many what not to do business concepts. Even if readers are veterans in their industry, there is at least one scene (or more) that will strike a chord of familiarity. 37 What Were They Thinking Moments In Marketing closes with an intimate snapshot of the author's thoughts. The fuel behind her purposeful decision to choose to do better is revealed as she asks readers one last, yet all important question.
» more info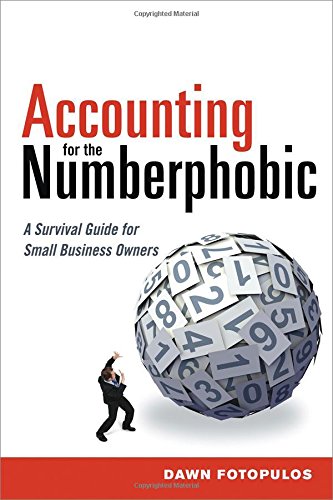 Why do so many business owners dread looking at the numbers? They make excuses...They don't have time...That's what the accountant is for...But the simple truth is that no one else will ever be as invested in their company as they are - and they need to take control. As a small-business owner, financial statements are your most important tools - and if you don't know how to read them and understand their implications, you cannot possibly steer your business successfully. Accounting for the Numberphobic demystifies your company's financial dashboard: the Net Income Statement, Cash Flow Statement, and Balance Sheet. The book explains in plain English how each measurement reflects the overall health of your business - and impacts your decisions.
» more info
In The Age Curve, marketing guru Kenneth Gronbach shows executives and entrepreneurs how to anticipate this wave of predictable demand and ride it to success. Gronbach reveals how our largest generations, the Baby Boomers and Generation Y, are redefining how we market and how businesses can anticipate their needs more effectively. Complete with entertaining examples of companies like Apple who have perfected their strategies for building a loyal customer base, as well as those who haven't (Levi Strauss and Honda Motorcycle), this book will show readers:
• how to determine their best customers
• how successful companies are earning the loyalty of Generation Y and cultivating allegiance to their products for years to come
• why Generation X is a much less valuable market than any of us have been led to believe
• and much more
Both shocking and compelling, The Age Curve will change the way companies look at their customers and how they market to them.
» more info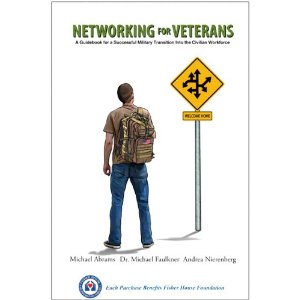 Today's returning veterans are leaving active-service with vast leadership experiences and valuable technical skills. Yet does this mean they have the kind of networking skills necessary to succeed in today's competitive business environment? Not necessarily, according to authors Michael Abrams, Michael Faulkner and Andrea Nierenberg. "Networking" is a term that many veterans don't fully understand or practice, and as a result, they fail to take advantage of the many opportunities that are available to them during their military transition. Networking for Veterans teaches transitioning service-members how to properly network and build relationships with the people in their community who are most willing and able to help them launch new careers of their choosing.
Topics covered include overcoming the challenges of making a military transition, properly applying military skills and experiences to business situations, building a network of contacts, overcoming the fear of communicating, interpersonal relationship building, and more. It is a fundamental "how to" that all veterans can apply to their transition to the business world.
» more info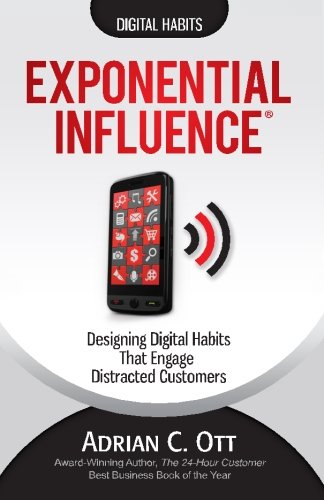 Digital Habits are powerful and different. They also create a unique competitive advantage for market leaders like Google.
Your customers are more distracted and less loyal than ever in today's time-starved, always-connected economy. Digital Habits integrate human neuroscience with the latest technology to gain more traction throughout the customer journey.
This book provides fresh ideas for CMOs, customer experience, strategy, and digital marketing executives who seek to apply the latest marketing and technology approaches to win more business.
» more info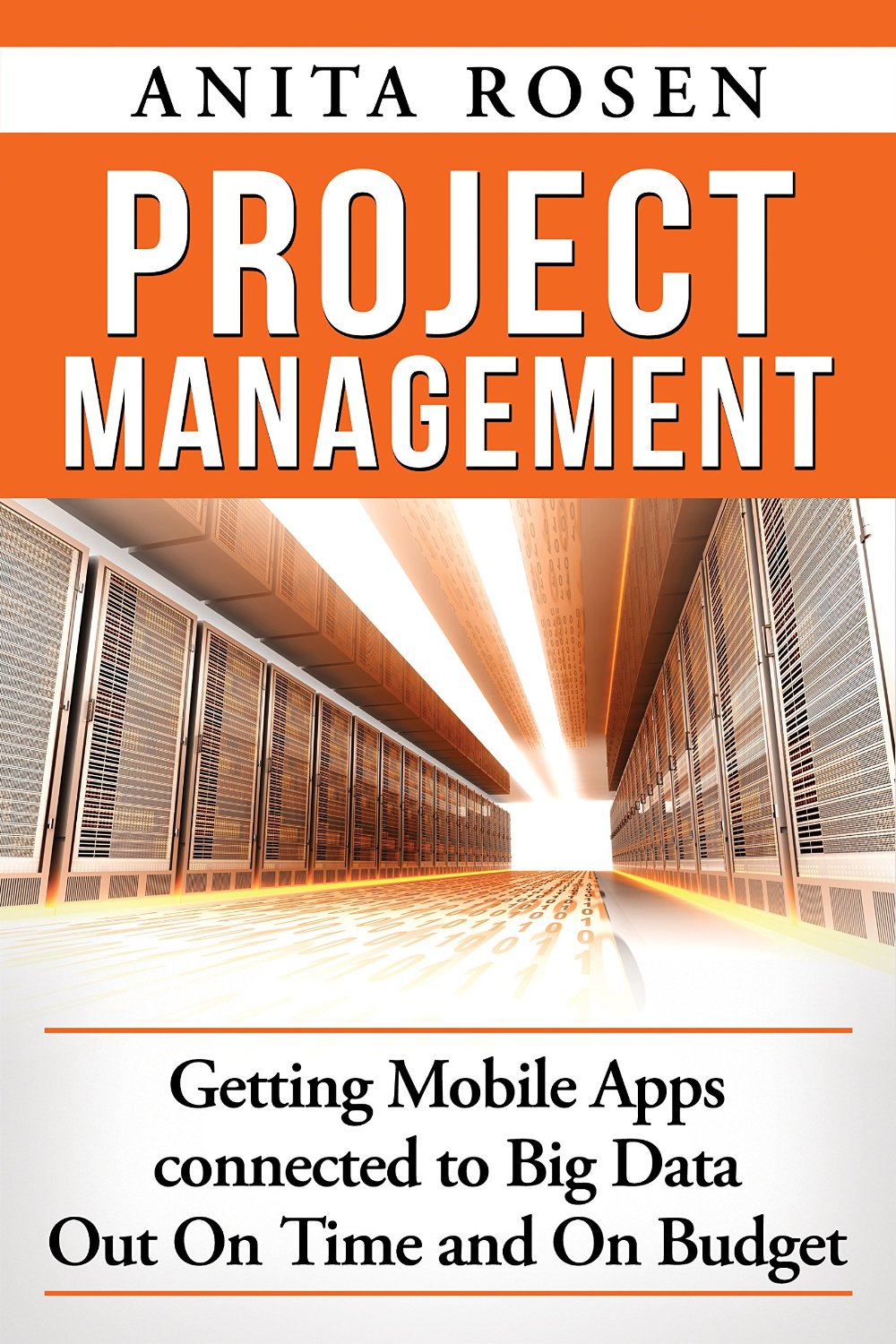 For beginners who find themselves in charge of a project but have no clue where to start, those who are struggling or feel overwhelmed, to those who have never project managed mobile apps or big data -- this book will give you the necessary insight so you can drive direction, organize, estimate, and create an accurate project schedule to get your project out on time and on budget. This book shows you how to manage deliverables, create accurate schedules, assess risks, maintain communications, and live up to expectations — management and team recommendations are included to help you avoid common problems that can trip up even the best project managers.
This is a Product Life Cycle (PLC) workbook. That is, it is not a novel, read from front to back. It's designed so a Project Manager who is tasked with managing the creation of a Mobile App that is also gathering information for Big Data, can quickly turn to any PLC phases and read up on what is expected of them in that phase, what documents need to be created, team member's responsibilities, along with practical, real world, suggestions and hints to better manage the process.
» more info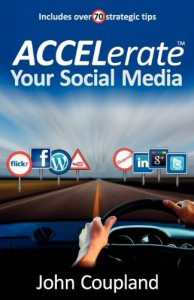 Social media. One way or another, we all seem to be 'doing it'. Great. However, doing what exactly? Are you getting the results you expect? Do you have an approach that truly delivers ROI? In our ever busy and noisy world, we all need clarity. John Coupland has developed five key ACCELeratorsTM for you to realise return on investment. These are underpinned by what he refers to as tactical engagement strategies which enable you to blend your social media with your all-important off-line networking. No hype. 100% reality. Read this book, apply what John shares with you, and you will ACCELerateTM Your Social Media.
» more info