Featured Book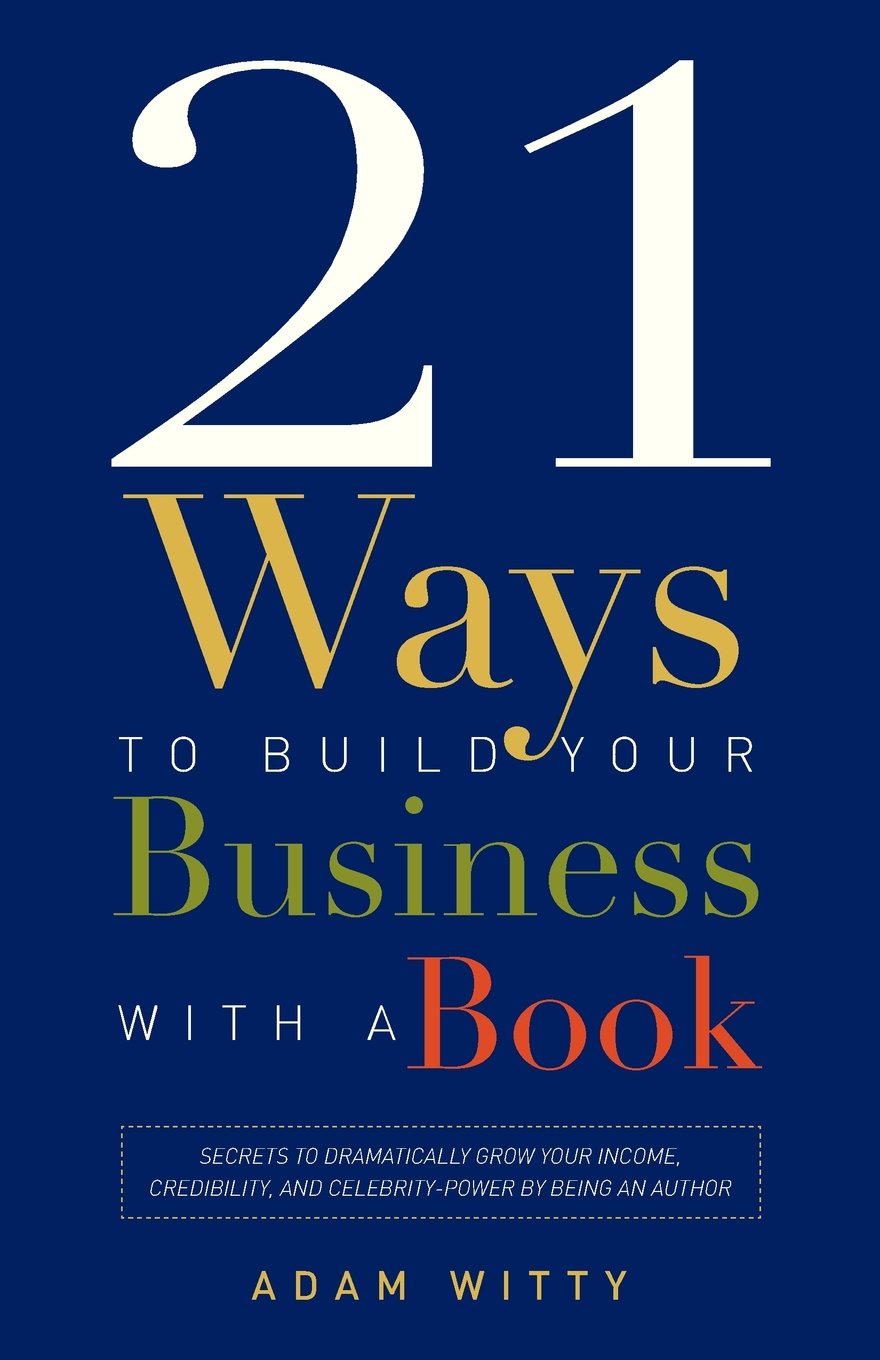 Do you want more growth from your business? More leads? More customers? More income? 21 Ways to Build Your Business with a Book teaches you how to quickly and easily use a book as rocket fuel to propel the growth and expansion of your business.
Inside, over 30 business professionals who became authors reveal how they have used a book to grow their business.

You will learn (in less than 5 minutes each):
• How financial advisor and author Brian Fricke used his book to generate new leads that immediately resulted in $50,000 in new revenue. (Page 61)
• How consultant and author Tara Kennedy-Kline used her book to gain the attention of the media and landed a 7-minute feature on The Today Show. (Page 52)
• How attorney and author John Patrick Dolan used his book to become the authority and establish recurring guest appearances on Fox News, MSNBC, and CNN as the "legal expert." (Page 77)
• How fitness model and author Jennifer Nicole Lee used her book to launch a multi-million dollar product line. (Page 136)
• How speaker and author Steve Gilliland used his book to increase his speaking fee, sell tens of thousands of copies, and build a 7-figure speaking business. (Page 165)
» more info
More Featured Books
Numerous delays in the new health reform laws implementation have left many small businesses confused about what they have to do and by when. This detailed guide deciphers and simplifies the requirements of the Affordable Care Act for small businesses.
Now Janemarie Mulvey, PhD—a former economic advisor to Congress during the enactment of ACA and former chief economist for the Small Business Administration—is offering small businesses timely, unbiased information about the ensuing implications of the health-care reform law. In Health Reform: What Small Businesses Need to Know Now, Dr. Mulvey deciphers and simplifies the new law for small-business owners, their HR staff, health insurance brokers, and legal counsel by providing easy-to-understand explanations, checklists, and links to calculators and other useful resources.
» more info

Financial reports speak their own language, one that many managers have trouble translating. Finance for Non-Financial Managers clears the confusion, helping you to understand the information contained in essential financial reports and then showing you how to use that understanding to make informed, intelligent decisions. Let this latest volume in McGraw-Hill's Briefcase Books series give you an immediate, working knowledge of: Basic Financial Reports, Cost Accounting, Operational Planning and Budgeting and more. Financial decisions impact virtually every area of your firm; as a manager, it's up to you to understand how and why. Let Finance for Non-Financial Managers show you how to understand the information found in everyday financial reports, and use that information to drive the success of both your firm and your career.
» more info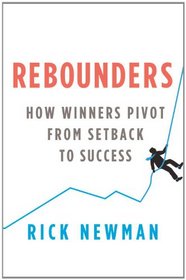 Let's face it: Setbacks happen, and failure is always a possibility. But here's the good news: Amazing success has been achieved by people who once fell flat on their faces. The secret lies in how we respond to life's bumps and pot holes and unwelcome detours—from getting fired or losing a business to enduring a professional rejection or pursuing a passion that fails to pan out. Misfortune, it turns out, can be a springboard to success.

In Rebounders, U.S. News & World Report journalist Rick Newman examines the rise and fall—and rise again—of some of our most prolific and productive figures in order to demystify the anatomy of resilience. He identifies nine key traits found in people who bounce back that can transform a setback into the first step toward great accomplishment. Newman turns many well-worn axioms on their head as he shows how virtually anybody can improve their resilience and get better at turning adversity into personal and professional achievement.
» more info

Along with technology and innovation, trust is one of the most powerful forces driving business today. Yet many companies wallow in a culture that is almost devoid of this virtue both inside their walls and with their customers. What many people don't realize, however, is that trust can be created in an organization. Using Built on Trust, companies can develop an enduring culture of earned trust that includes everyone on the payroll and increases opportunities to stimulate growth, productivity, profits, and job satisfaction at virtually no cost.
» more info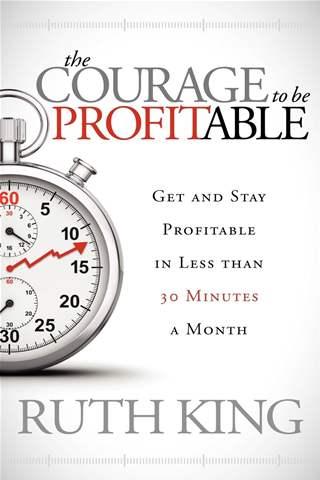 In "The Courage to be Profitable", small business financial expert Ruth King shows business owners the easy steps to really understanding the financial part of their businesses. Real life stories drawn from her client experiences are sprinkled through the book to illustrate mistakes that small business Iowners make without realizing they are making them.
Written in English rather than accounting babble, profit and loss statements, balance sheets, proper pricing, and cash flow come alive and are easily understood. Anyone who can use a calculator can follow this simple, three step process to avoid being another failure statistic. "The Courage to be Profitable" shows business owners how easy it is to get and stay profitable in less than 30 minutes per month.
» more info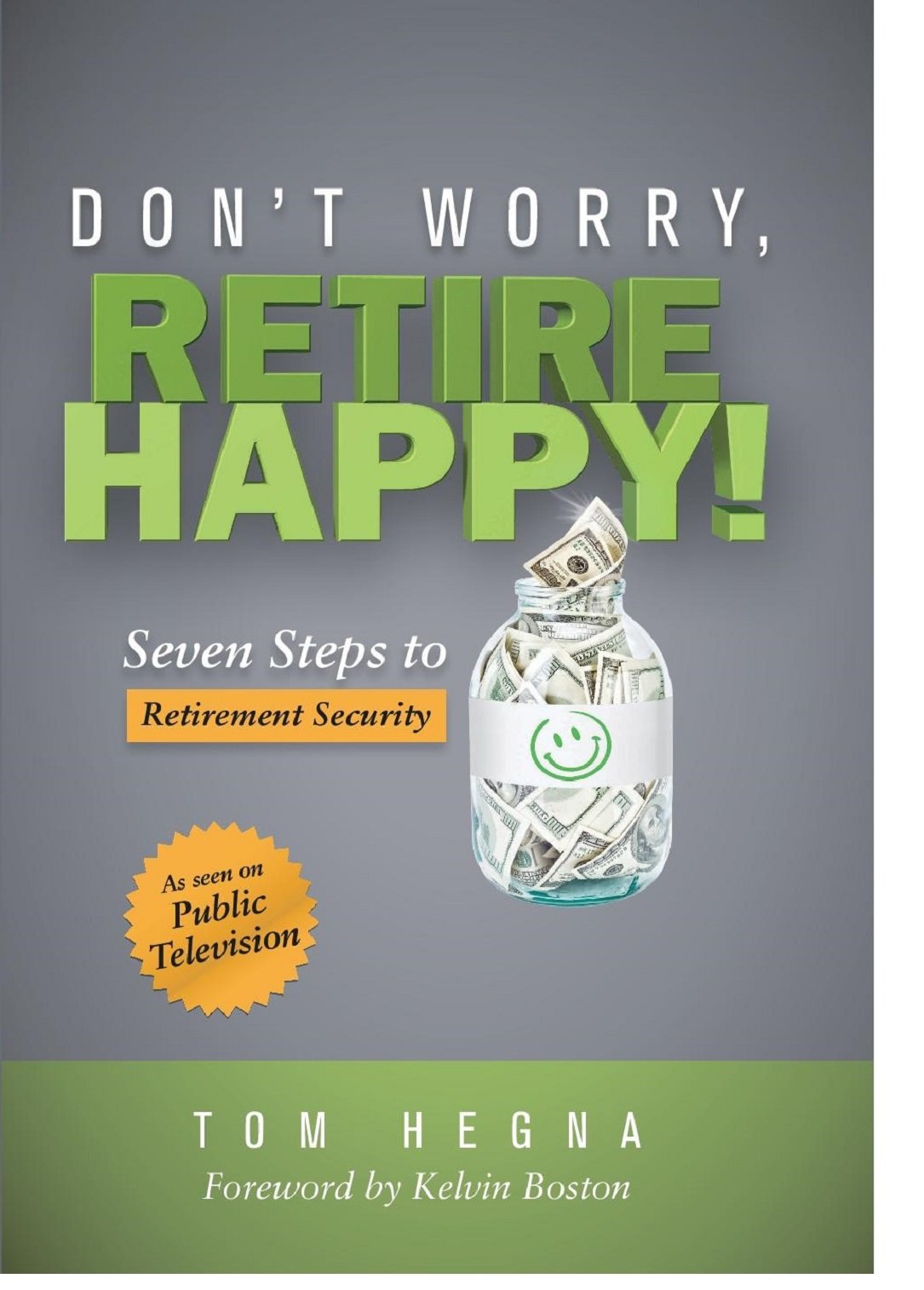 Don't Worry, Retire Happy! Seven Steps to Retirement Security is your guide to straightforward retirement planning in uncertain times. Tom Hegna will simplify your retirement journey with his 7 Steps to Retirement Security. Learn how to make a trouble-free plan for retirement with a solid foundation to build on for future generations. Avoid living a just-in-case retirement and enjoy the fruits of your labor! Whether you are a late starter with your retirement planning or you have a significant savings, this book outlines how to make the most from the least with the smallest amount of risk.
» more info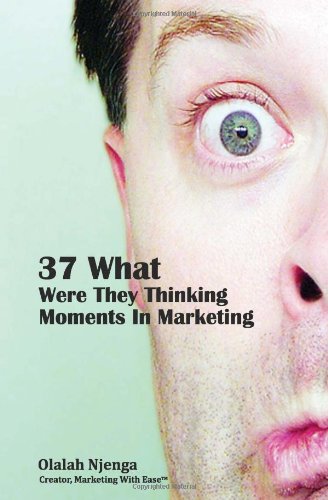 A light-hearted, irreverent account of the author's career as a marketing professional. Referred to as scenes, the author shares moments of blunder, amusement and disbelief as she highlights the marketing missteps that even savvy business professionals have made. Why is it that even the best business people do things that sabotage their success? We try so hard to be professional and yet we're guilty of doing things that make us look less than professional, sometimes in front of the very people whose respect we seek to earn. In other words, though we know better, we don't do better. Regardless of how many years we've been in business, we're all capable of having a "what were we thinking moment." With equal parts tongue in cheek and lessons to be learned, 37 What Were They Thinking Moments In Marketing is certain to make you chuckle, even if it's at yourself. An easy read, each of the 37 scenes close with the author's afterthoughts and offers anecdotal relief for each marketing misstep. 37 What Were They Thinking Moments In Marketing is a refreshing twist on many what not to do business concepts. Even if readers are veterans in their industry, there is at least one scene (or more) that will strike a chord of familiarity. 37 What Were They Thinking Moments In Marketing closes with an intimate snapshot of the author's thoughts. The fuel behind her purposeful decision to choose to do better is revealed as she asks readers one last, yet all important question.
» more info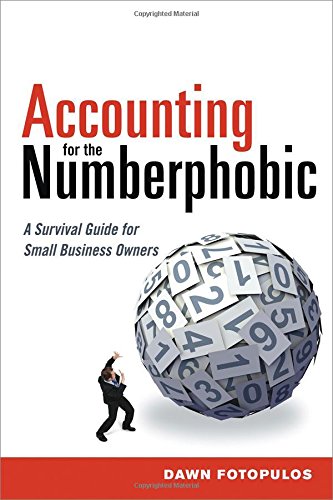 Why do so many business owners dread looking at the numbers? They make excuses...They don't have time...That's what the accountant is for...But the simple truth is that no one else will ever be as invested in their company as they are - and they need to take control. As a small-business owner, financial statements are your most important tools - and if you don't know how to read them and understand their implications, you cannot possibly steer your business successfully. Accounting for the Numberphobic demystifies your company's financial dashboard: the Net Income Statement, Cash Flow Statement, and Balance Sheet. The book explains in plain English how each measurement reflects the overall health of your business - and impacts your decisions.
» more info
In The Age Curve, marketing guru Kenneth Gronbach shows executives and entrepreneurs how to anticipate this wave of predictable demand and ride it to success. Gronbach reveals how our largest generations, the Baby Boomers and Generation Y, are redefining how we market and how businesses can anticipate their needs more effectively. Complete with entertaining examples of companies like Apple who have perfected their strategies for building a loyal customer base, as well as those who haven't (Levi Strauss and Honda Motorcycle), this book will show readers:
• how to determine their best customers
• how successful companies are earning the loyalty of Generation Y and cultivating allegiance to their products for years to come
• why Generation X is a much less valuable market than any of us have been led to believe
• and much more
Both shocking and compelling, The Age Curve will change the way companies look at their customers and how they market to them.
» more info