Featured Book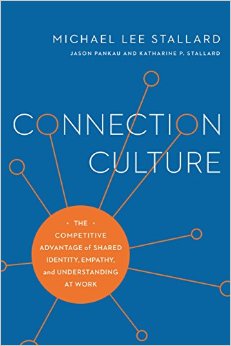 What type of culture does your business have right now?
Is it one of connection, control, or indifference? Understanding the culture and factors that help workers thrive is essential to a business's success. The culture of control and indifference that is dominant in today's society can lead to employee disengagement and burnout. But there is hope.
Connection Culture will help you become part of the turnaround story and create a winning culture where people commit and thrive. It will give you the tools to become more intentional about:
putting yourself in a healthy culture
creating a culture to boost employee engagement, productivity, innovation, and performance
implementing actions that increase and sustain the health of the cultures you work in.
» more info
More Featured Books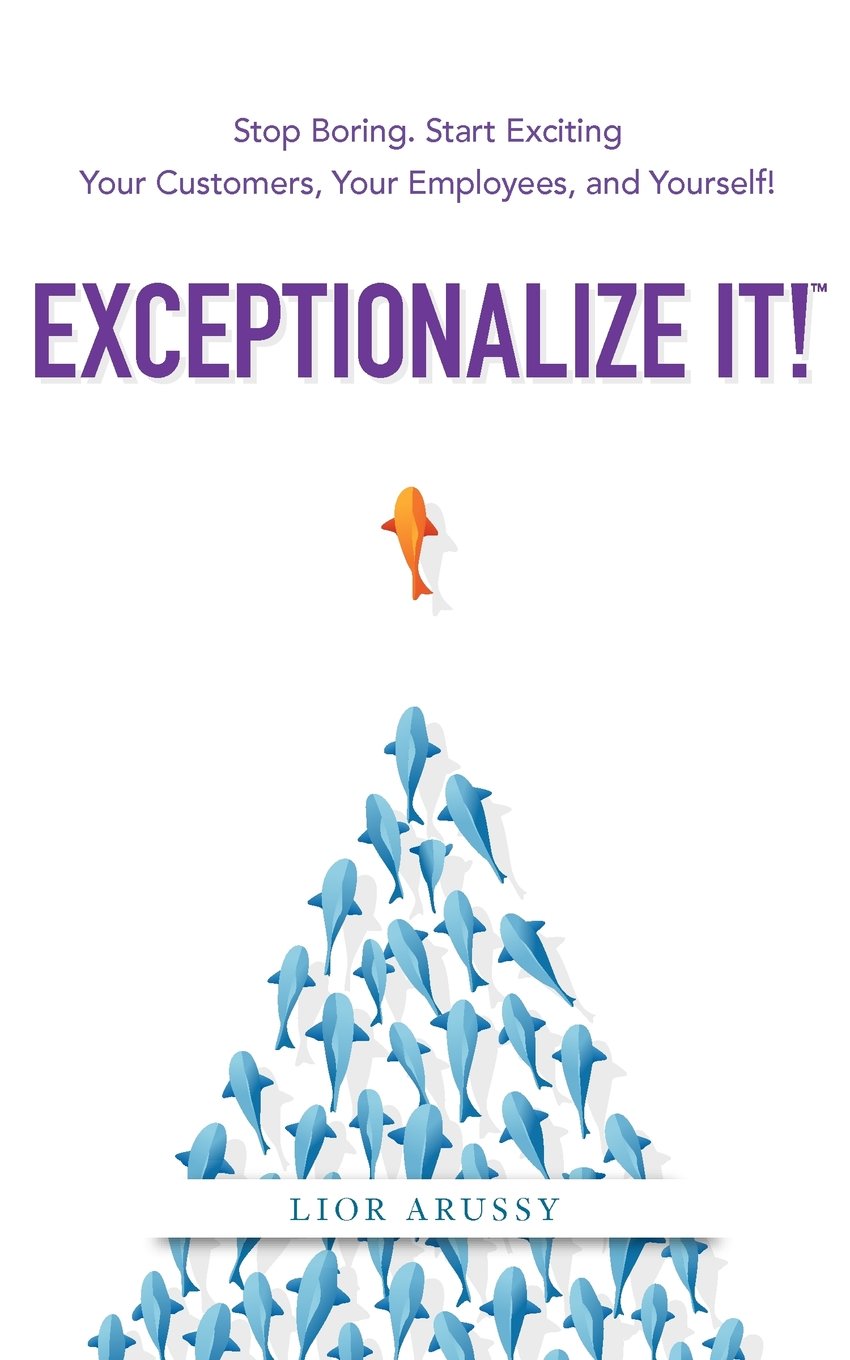 Why is exceptionalism so important now? Thee answer is quite simple. You have no other choice. Meeting expectations is no longer sufficient. Doing your job is not a reason to keep you as an employee. Customers expect exceptional experiences. Managers demand exceptional performance. And ultimately, your commitment to excellence requires it. This is a manifesto of how to rise up to the exceptional performance within organizations and us as individuals. It is a wake-up call to stop accepting mediocrity and average performance. And yes, these pages will be a mirror that may reveal an inconvenient truth. While respecting your achievements to date, staying relevant requires you to constantly examine the simple question: Are You Exceptional?
» more info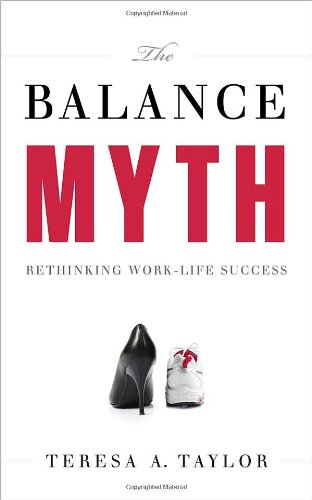 Shatter the work-life balance myth by creating one life and one family
Tired of trying to attain the mythical work-life balance and constantly feeling frustrated? Are you giving yourself a C for your performances at work and at home? Teresa A. Taylor knows that trying to be a career woman and a mom can leave you feeling tired and defeated, and she wants you to take a new approach. She herself rapidly ascended through the ranks to become COO of a Fortune 200 company while raising two boys with her working husband, and in The Balance Myth, she shows you how you can do it too.
Taylor takes you along to a meeting in the White House, to union negotiations, and to her sons' soccer practices as she shares her candid, humorous, and heartfelt stories. Based on these real-life experiences and the lessons she learned from them, she shares the key to living with multiple responsibilities: integrating--not bifurcating--your personal and professional worlds. In addition, she offers insights about leading with integrity; surrounding yourself with positive resources; pushing through adversity; and celebrating accomplishments--especially your own.
Taylor couldn't take the mother out of the career woman or vice versa, and she believes that you shouldn't have to either. Don't search for balance; the answers are within you!
» more info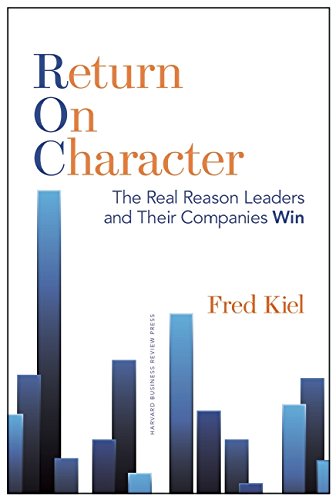 Does the character of our leaders matter?
You may think this question was answered long ago. Countless business authors and analysts have assured us that great leadership demands great character. Time and again, we've seen that truth play out, as once-thriving organizations falter and fail under the guidance of leaders behaving badly. Why, then, do so many executives remain skeptical about the true value of leadership character? A winning strategy and a sound business model are what really matter, they argue; character is just the icing on the cake.
What's been missing from this debate is hard evidence: data that shows not only that leadership character matters for organizational success, but how it matters; and concrete evidence that it leads to better business results. Now, in this groundbreaking book, respected leadership researcher, adviser, and author Fred Kiel offers that evidence--solid data that demonstrates the connection between character, leadership excellence, and organizational results.
After seven years of rigorous research based on a landmark study of more than 100 CEOs and over 8,000 of their employees' observations, Kiel's findings show that leaders of strong character achieved up to five times the ROA for their organizations as did leaders of weak character.
» more info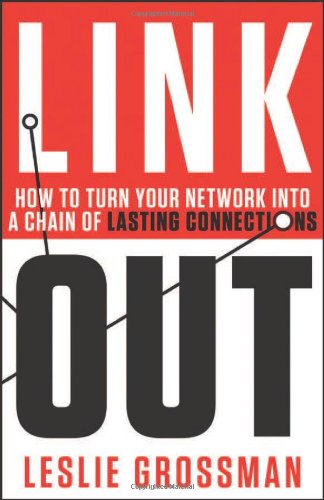 Proven networking strategies to achieve lifetime professional success In today's competitive market, the typical ways of communicating don't serve the purpose of building strong, long-term connections. We need to build collaborative relationships that are memorable and influence others to aid in achieving our goals. What is the first step to connecting with the right person? It's not simply passing along a business card or rattling on about yourself, it is listening to what to the other person has to say. Link Out is filled with strategies that can turn strangers into connections that can change your career or business. Explains how to ensure that potential entourage members perceive you positively Offers a tracking process, which enables accountability Teaches how to express visions and goals through your personal brand Helps you to transform brief connections into relationships that produce valuable introductions and referrals Link Out delivers an entourage of people willing and eager to make introductions, connections, and referrals-propelling one's resume or business to the top of the heap.
» more info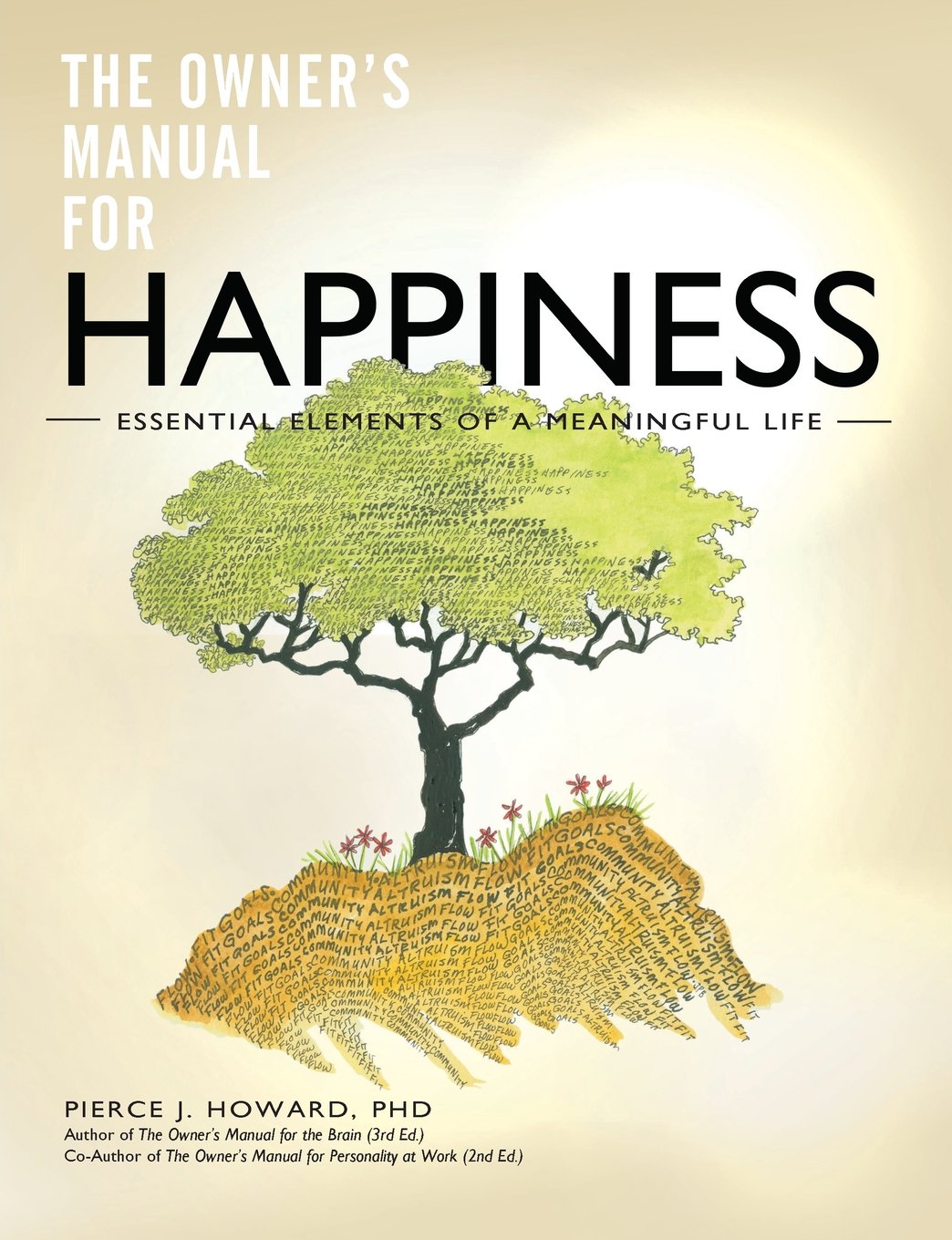 The happiness literature is about how to be happier. This book summarizes all of that advice, but adds an important caveat: Roughly one person in nine is born happy, and the other eight must find alternatives to happiness. The good news is that the alternatives to happiness are as satisfying or more than happiness itself. These five alternative modes of positive being are flow, fit, progress towards goals, altruism, and community. The theory is accompanied by practical suggestions about achieving these five modes.
» more info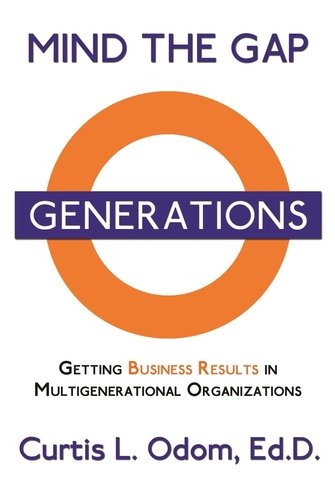 About the Book: When we talk about the generations that make up our society (and workforce), the myths are just as important as the general truths. These myths are very powerful because they shape how we look at generations. They form in these spaces of misunderstanding between them. We must recognize and acknowledge the gaps that exist. If we focus on the commonalities instead of the differences, we can arrive at a place where all generations can thrive. What are the challenges with a generationally diverse workforce? What is the gap we're minding? How do we mind this generational gap, use our understanding of it, so we get business results? Many organizations I've worked with, and senior colleagues I've talked to, struggle to work through how to get the best business results from an organization made up of many different generations that want different things. Today, so many organizations are flatter and freer of hierarchy. Employees once segregated by age and position now work more closely together. The flatter the organization, the more it takes to effectively execute a business strategy. This book addresses simply what organizations and leaders in organizations can do to focus on minding the gap to get the best business results from their multigenerational employees. --Curtis L. Odom, Ed.D.
» more info