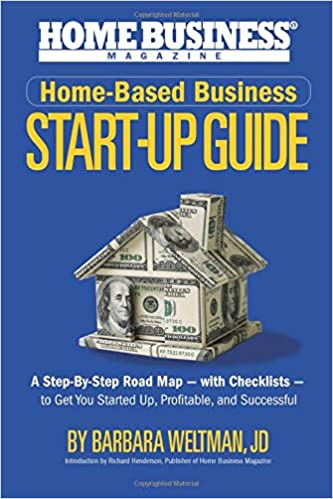 Home-Based Business Start-Up Guide: A Step-By-Step Road Map – with Checklists – to Get You Started-Up, Profitable, and Successful
Author: Barbara Weltman
Whether you want to start up a part-time home-based business, jump in full-time, or just work from home, you need a start-up guide. A road map! Home Business Magazine's Home-Based Business Start-Up Guide will help you chart your course to work-from-home success.

Written by industry expert Barbara Weltman, our Start-Up Guide is broken up into easily digestible chapters that cover the key areas of a new business launch. We outline 10 fundamental steps to succeed in running a home business and hits key bases you need to cover. Full of the latest and most esteemed website links and resources, the guide also includes resources to help you adapt to the new business environment after the pandemic.

With easy-to-follow checklists at the end of each chapter, we help you save the most valuable commodity you have as an entrepreneur: Time!