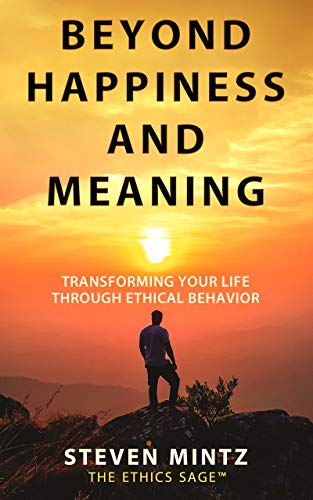 Beyond Happiness and Meaning
Author: Steven Mintz
Should you make provocative comments on social media? Should you act in your own self-interest and ignore others? How can you develop meaningful relationships in life and the workplace? Should you or should you not? These are the questions of ethical behavior.
In Beyond Happiness and Meaning, Dr. Steven Mintz will show you how to make decisions that make life worth living. It goes beyond enhancing our own well-being to improving the lives of others.
Life is a contact sport that requires us to leave our comfort zone and engage with others, learn how to do good things, make the right choices, and follow the ethical path. At the end of the journey, you will learn how to transform your life and achieve true happiness and meaning.
Unique in its approach and rich with everyday ethical dilemmas, Mintz brings to life the process of ethical decision-making that can improve your life and the life of others and bring back civility to society.