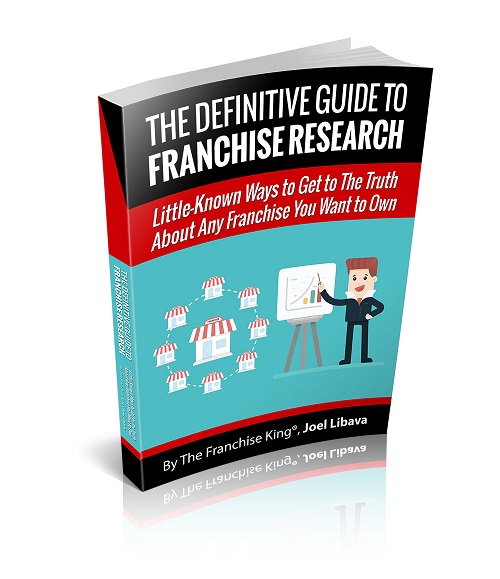 The Definitive Guide to Franchise Research: Little-known Ways to Get to the Truth About Any Franchise You Want to Own
Author: Joel Libava
If you're looking to tap into the freedom and financial security that can come with owning a franchise, investigating your opportunities will be crucial in minimizing your risk.
The thing is, how can you get the answers you need to make a smart decision on which one to buy? Heck, you're not even sure what questions you should be asking to get the truth about the franchises you're interested in.
And that's okay. It's not like you've ever bought a franchise. But you really want to be your own boss. You're excited about the possibilities. You just don't want to lose all your money in the process. I get it. The upshot of all this?
All you need is to find a way to lower your risk, and at the same time, increase your odds of choosing a quality franchise to own.
And as you're about to see, I have that way.

Without exception, the most important part of the franchise purchasing process is the research. You just need to know how to do it.
That's because the ramifications of making a poor decision - of choosing the wrong franchise - are huge. You could lose thousands of dollars, maybe even hundreds of thousands of dollars. And it could take years to replace the money you lost.
If you'd like to avoid that, you need to invest in this franchise research guide that is full of proven questions you need to ask and how to interpret the answers you get.
When you invest in this downloadable franchise research guide today, you'll get instant access to all of my proven franchise research methods and strategies-so you can get the answers you need on the franchise opportunities you're investigating.