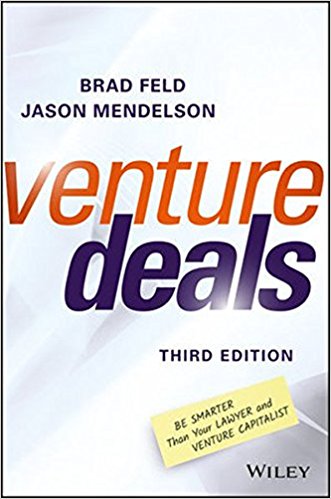 Venture Deals Be Smarter Than Your Lawyer and Venture Capitalist
Author: Jason Medelson
Whether you are an entrepreneur, lawyer, student or just have an interest in the venture capital ecosystem,
Venture Deals is for you. The book dives deeply into how deals are constructed, why certain terms matter (and others don't), and more importantly, what motivates venture capitalists to propose certain outcomes. You'll see the process of negotiating from the eyes of two seasoned venture capitalists who have over 40 years of investing experience as VCs, LPs, angels, and founders. They will teach you how to develop a fundraising strategy that will be a win for all parties involved.
And as in the previous editions, this book isn't just a one-sided opinion from venture capitalists, but also has helpful commentary throughout from a veteran CEO who has raised many rounds of financing from many different investors.
If you are ready to learn all the secrets and ins and outs of fundraising, Venture Deals is an essential read.
Listen to interviews with Jason Mendelson, cofounder of Foundry Group and SRS Acquiom, the largest mergers and acquisitions closing platform.
Seal of Approval
Venture Deals has earned the Small Business Advocate seal of approval.

Click book cover to order.