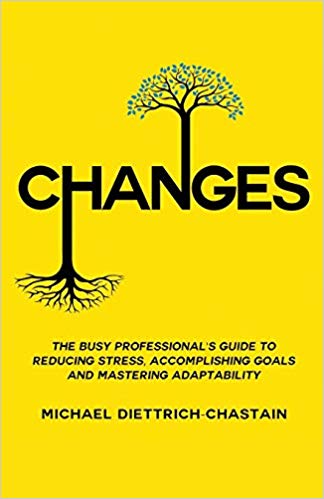 CHANGES The Busy Professional's Guide to Reducing Stress, Accomplishing Goals and Mastering Adaptability
Author: Michael Diettrich-Chastain
Why do people struggle with creating the changes they say they want?
With over a decade of work with thousands of clients in the fields of organizational consulting, executive coaching and psychotherapy, author Michael Diettrich-Chastain reveals the seven life dimensions that impact our ability to make professional and personal changes, as well as why we succeed at making certain changes and fail at others.
Ever wonder why things aren't going the way you planned? Have you set out to create change in your life and then been drawn back into old patterns that you tried so hard to avoid?
Stress, demands, assumptions, pressure, and expectations can often hijack our ability to create sustainable change. CHANGES is an evergreen resource that will assist busy professionals in reaching goals not yet accomplished, adapt to challenging circumstances, and reduce stress along the way. Savvy leaders will see the resources and tools in CHANGES as paramount to creating behavior change in themselves and those that they lead.