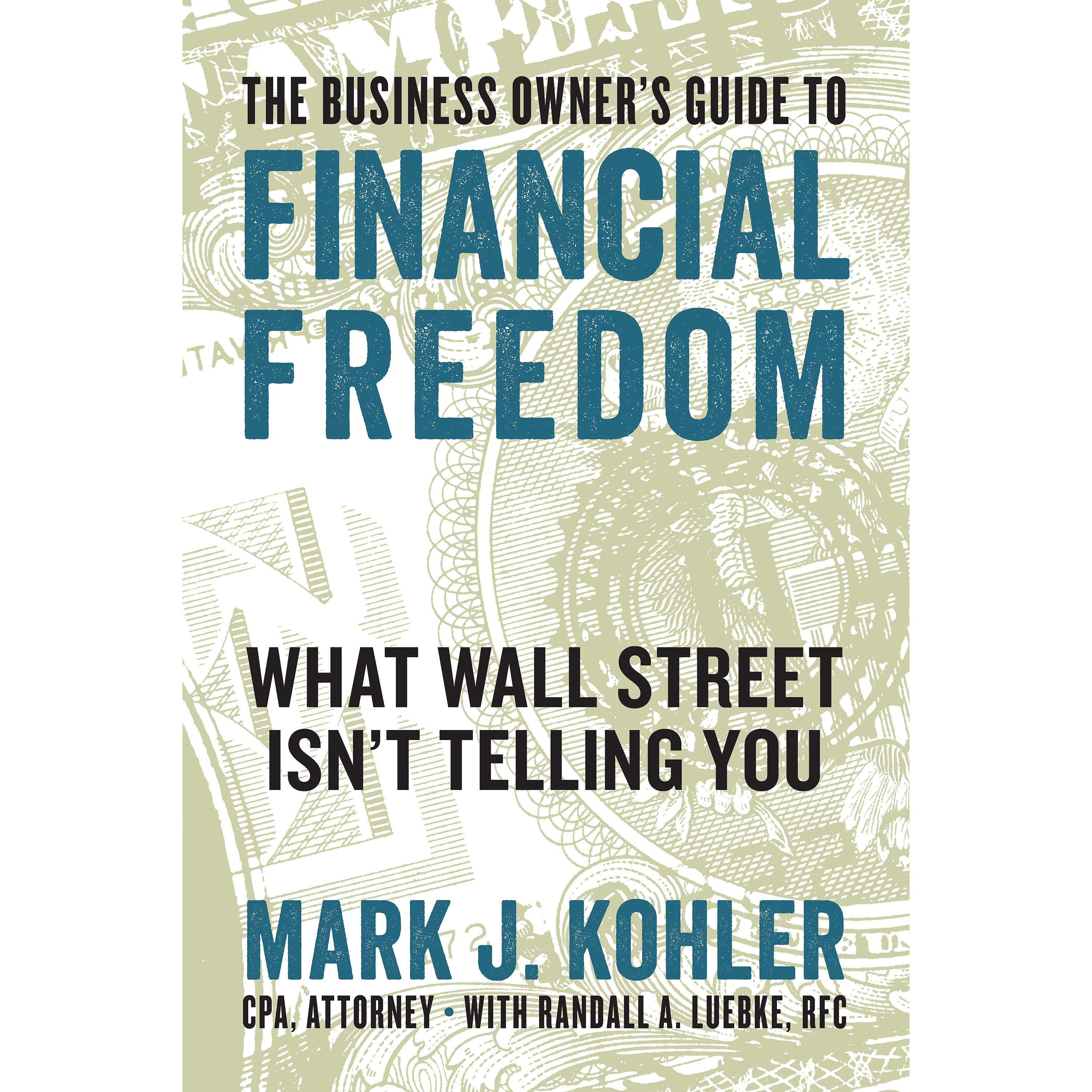 The Business Owner's Guide to Financial Freedom What Wall Street Isn't Telling You
Author: Mark Kohler
Tailored for small business owners and entrepreneurs who are looking for long-term financial planning and wealth management, The Business Owner's Guide to Financial Freedom reveals the secrets behind successfully investing in your business while bypassing Wall Street-influenced financial planners.
Attorney and CPA Mark J. Kohler and expert financial planner Randall A. Luebke deliver a guide catered to your entrepreneurial journey as they teach you how to create assets that provide income so work is no longer a requirement, identify money and tax-saving strategies, and address business succession plans to help you transition into the investment phase of business ownership.
You can't predict the future, but you can plan for it. So if you're ready to stop treating your business like your only asset and want to start making it your most valuable legacy, this book is for you!