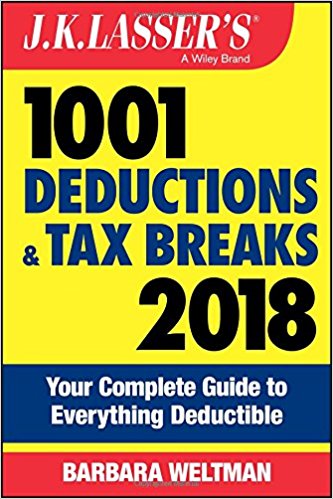 J.K. Lasser's 1001 Deductions and Tax Breaks 2018 Your Complete Guide to Everything Deductible
Author: Barbara Weltman
J.K. Lasser's 1001 Deductions and Tax Breaks 2018 is the complete and thorough guide to reducing your tax burden. By listing every possible deduction and credit available to individual taxpayers, this book can help you achieve substantial savings on your 2017 tax return.
Updated and expanded to cover new and changing tax law, this edition also includes an e-supplement covering the latest developments from Congress and the IRS to keep you fully up-to-date.
Stop overpaying and gain peace of mind as you find the answers you need for your specific tax situation. Mine your paperwork for write-off opportunities, and claim your tax breaks correctly; easy-to-follow instructions give you clear guidance through the maze of worksheets to help you reclaim what is legally yours.
Instead of mounting an expedition into impenetrable tax code, let an expert do the legwork for you: J.K. Lasser's 1001 Deductions and Tax Breaks 2018 gives you the straightforward, no-nonsense information you need to stop overpaying and keep more of what's yours.