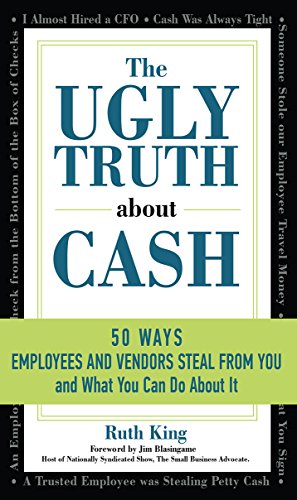 The Ugly Truth About Cash
Author: Ruth King
In The Ugly Truth About Cash Ruth King reveals many of the ways thieves steal from hard working entrepreneurs. This book gives business owners what to look out for, and the procedures to implement that will protect their hard earned cash and assets.
Through stories and lessons learned from entrepreneurs who have been there, you'll discover how to handle such situations as: My bookkeeper was going through a nasty divorce; Don't give out bonus checks; I almost hired a CFO; My bookkeeper was making fake deposits in QuickBooks; I paid $3,718 for employees to eat at their desks.
Profitability Master Ruth King is a seasoned entrepreneur who has owned 8 businesses in the past 36 years. One of her passions is "turning on the financial light bulb" for business owners through consulting, speeches, workshops, on-line courses, and writing books and articles.