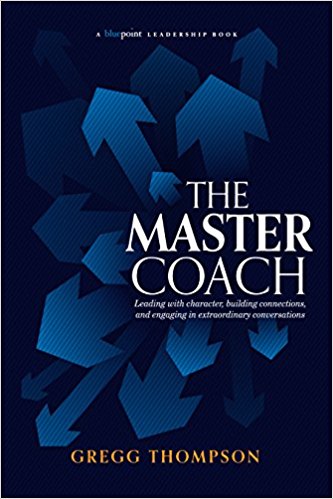 The Master Coach: Leading with Character, Building Connections, and Engaging in Extraordinary Conversations
Author: Gregg Thompson
Faced with historically low levels of employee engagement (as little as 13% according to Gallup's latest survey), business leaders see coaching as key to unlocking the human talent, creativity, and innovation that is hiding in plain sight in their workplaces. And rather than bring in external coaches for this purpose, they want to integrate coaching into their company culture.
The Master Coach is written for these leaders, and is perfectly positioned to become the definitive book on the topic. Drawing on the wealth of experience that has made Gregg Thompson and Bluepoint Leadership Development the choice of numerous Fortune 100 companies, it illuminates the essence of what it takes to be a great coach.
The Master Coach is based on the simple but profound 3Cs Coaching Model. This proven approach asserts that to master the art of coaching one must have an exemplary Character that invites the trust of others, be able to form rapid Connections with others at deeply personal level, and have the ability to initiate and guide intense, attitude-changing Conversations. At every step, Thompson reminds readers that coaching is not merely about what the coach says or does; it is about who he or she is.